Our mission when it comes to our kids is the same as our adults, make disciples! We believe the primary spiritual influencers of kids is their family, so we want to support parents by providing an age appropriate experience of loving Christian community and Bible teaching.
Nursery to Kindergarten (available the entire service)

Elementary 1st-5th grade (Check in when you arrive, then worship as a family and kids are dismissed during the sermon).

6th grade and above (join your family for the worship and teaching of God's Word)
CURRICULUM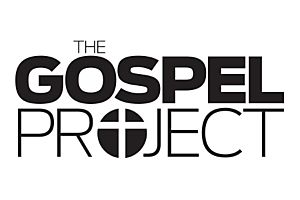 The Gospel Project® for Kids immerses kids and preschoolers in the gospel through every story, theological concept, and call to mission from Genesis to Revelation. Ultimately, the gospel message changes everything; heart transformation can only take place when a child experiences the gospel. Through The Gospel Project® for Kids, kids and preschoolers will understand the Bible is not just a collection of stories, but one unified story—God's story of redemption.